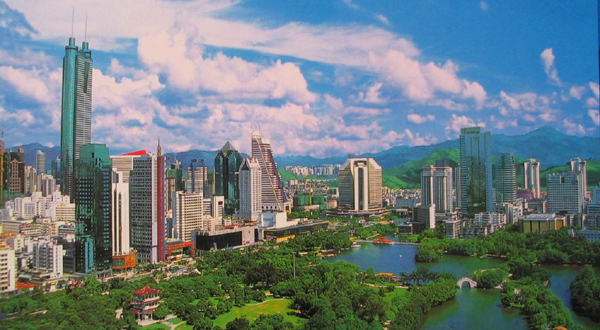 About us
The Shenzhen Region (photo) in the Chinese Province of Guangdong and the adjoining region of Hong Kong are considered the "extended workbench" of Europe and the USA. This is where well-known computer manufacturers have their equipment manufactured for the Western market. And that means that more software changes hands here every day than anywhere else in the world.
Not only computers and other technical equipment, but also the software licences, are intended for the Western market right from the outset. However, here, at the source, quantities and prices are quite different from those in the European retail trade. This is why FaireSoftware Limited is based in Hong Kong.
We buy software licences from well-known manufacturers cheaply in large quantities, right at the beginning of the supply chain, and make them directly available to users in Europe. We only offer products for which it is not necessary for a data carrier to be shipped.
Every buyer in the Western countries who would like to purchase high quality standard software at an affordable price benefits from that. You order conveniently online and receive the software licence by e-mail within less than 24 hours of the payment being processed.
Precisely that is our claim. A positive experience that you will soon no longer want to miss!