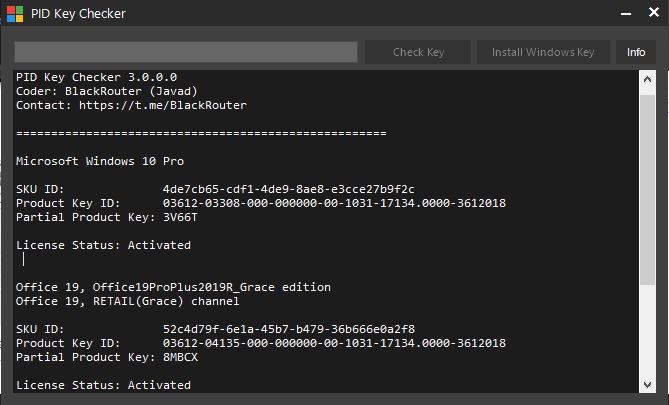 Anyone dealing with Microsoft licenses needs the PID Checker. This small tool shows you the validity of Microsoft licenses and tells you the exact version (sub type) of the checked license. It is important for you to know whether you are dealing with a retail or OEM license, for example, which is valid for a long time and which can be freely bought and sold. Or whether you are dealing with developer licenses or education licenses, which can and may only be used to a limited extent.
From now on you will find the Microsoft PID Key Checker 3.0.0.0 linked in the download area of our online shop. It is free of charge. With this new PDI Checker you can also check Office 2019 licenses. For other, older PID checkers, version 2016 is the end of the check.
Like all other versions, PID Key Checker 3.0.0.0 can only test Microsoft licenses that are intended for use under Windows. Software for the Apple Mac is excluded from the check.